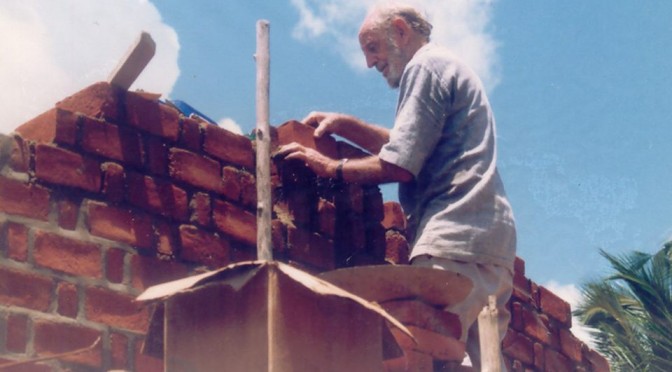 Bricks and Baker// Architect- Laurie Baker
A glimpse into the life and times of the pioneer of earth architecture, with roots in ingenious technique
of construction
Brick genius, mud man, earth architect, guru of low-cost housing—just a few adjectives that have been used to describe architect extraordinaire Laurie Baker. His work, meanwhile, was renowned as 'Baker style'. However, Baker himself strongly contested that term.
The British-born architect had famously said, "I don't think I've ever been inspired by what other architects have done but more by what ordinary craftsmen have created… What I build in Uttar Pradesh, Gujarat or West Bengal are all different from each other and from what I build in Kerala. I think probably this term that seems to be used, 'a Baker style', is not correct because what Baker does varies from place to place… because the inspiration or the sources of inspiration are entirely different."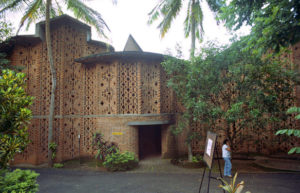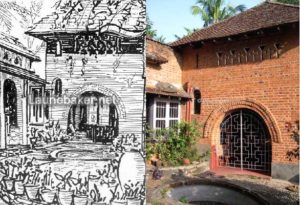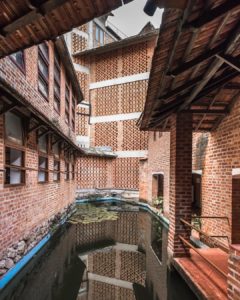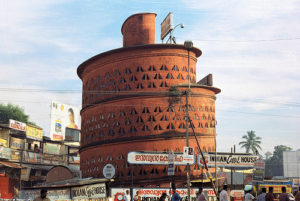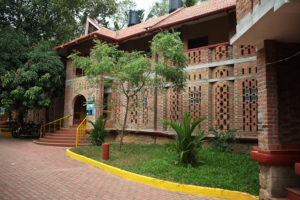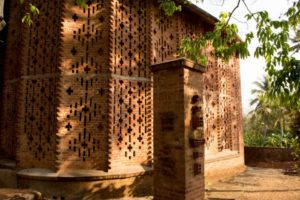 While, visually, each of his structures—whether a coffee house, private residence or institutional design—remain remarkably unique, the one point of consistency in all of them has been the use of regional building practices using local materials. Baker combined this building style with an emphasis on responsible and prudent use of resources and energy i.e. sustainable and organic architecture, long before these buzzwords gained traction in the architectural world.
The architect's story goes such: Laurence Wilfred "Laurie" Baker graduated from the Birmingham School of Architecture in 1937 and became an associate member of the Royal Institute of British Architects. During WW II, he'd enrolled as an anesthetist to a surgical team in China and on his way back, had to wait for three months for a boat in India. It was here that he met Mahatma Gandhi. About Gandhi's deep influence on him, Baker said, "I learnt that the real people you should be building for, and who are in need, are the 'ordinary' people — those living in villages and in the congested areas of our cities."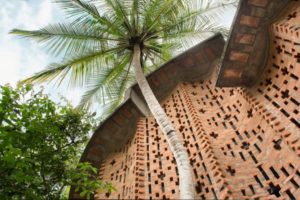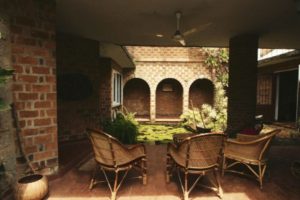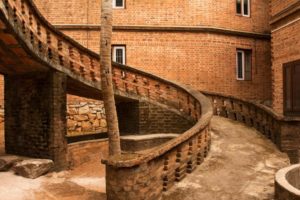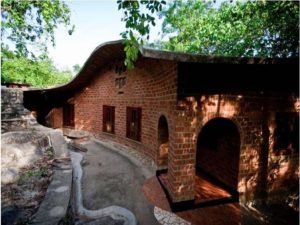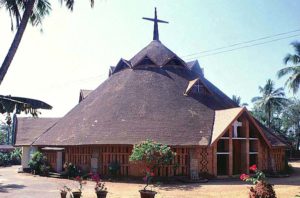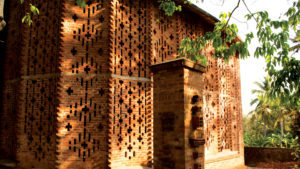 It was Gandhi's idea that it should be possible to build a home with materials found within a five-mile radius of a site, an effort seen in Baker's many works. Baker, who moved to India in 1945, was architect to leprosy institutes across the country. He became an Indian citizen in the last 1980s, lived in then-Trivandrum, Kerala, and aside from building his many trademark structures, served as the director of COSTFORD (Centre of Science and Technology for Rural Development), an organisation to promote low-cost housing.
It was due to his social and humanitarian efforts to bring architecture and design to the common man, his honest use of materials, his belief in simplicity in design as well as in life, and his staunch belief in non-violence, it's unsurprising that he's been called the 'Gandhi of architecture'.
At the age of 90 years, on April 1, 2007, Baker passed away, leaving behind a rich architectural legacy, one that involves the simplest of learnings—that it's important to leave elements to their natural, imperfect yet desirable forms; live and let live.
https://www.beautifulhomes.com/articles/201702/icons-laurie-baker.html?cid=PS_GA_DM_A&utm_source=google&utm_medium=cpc&utm_campaign=beautifulhome&utm_content=search&utm_term=&gclid=EAIaIQobChMIic_6hfvz3QIVQpWPCh303wVyEAMYASAAEgKdtfD_BwE